We're only halfway through February and it's already been a crazy month of college hoops. Whether you haven't been keeping up with the games or just want a refresher of all the dope shit that has been going on, you're in the right place. This is the Mid-February College Hoops Recap: GIF style.
"Duke is back"
Yep, I said it. The one phrase that sounds like nails on a chalkboard to opposing fans: "Duke is back". In January the Blue Devils hit some rough patches, but they've bounced back with 6 straight wins, including HUGE wins over UNC and Virginia. It's safe to say the villains of college hoops are back.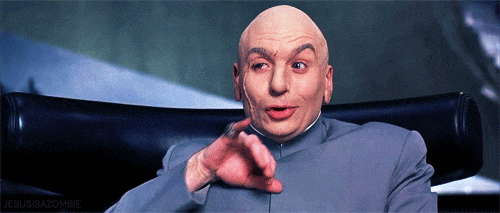 Kansas vs. West Virginia. OH. MY. GOD.
If you didn't see Kansas' comeback over West Virginia on Monday, you need to drop whatever you're doing and go watch it. Kansas straight up pulled some Tom Brady witchcraft shit in the last two minutes of the game to force OT & then won it. Craziest game all year. Jayhawk fans probably looked like an Oprah crowd winning cars.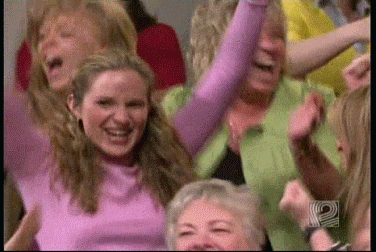 Northwestern Could Finally End Their Tourney Drought
Look, I'm not saying Northwestern is a top 10 team or something but the Wildcats might just be good enough to make their FIRST ever NCAA Tournament. The fact that they are the only major-conference team to never play in the NCAA tournament, makes it so much better. Keep your eyes on them going forward, I believe they can pull it off.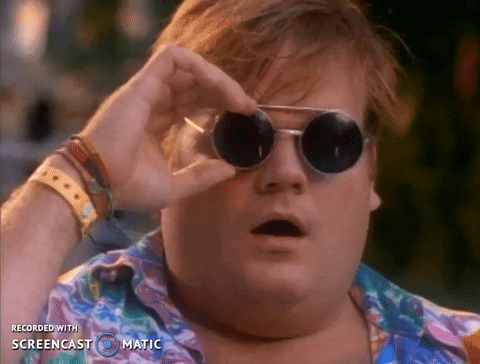 Gonzaga Continues to Dominate
To be honest, the only team that has even given Gonzaga a run lately was St. Mary's and that was still a 10 point win. The Zags are ridiculous this season, and the rest of their schedule is a breeze. Oh, and not to mention, most of their roster could squish me with one footstep. They remind me of the "Monstars" from Space Jam.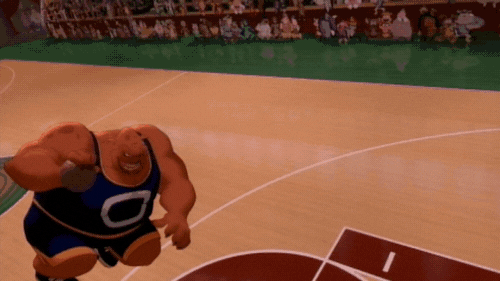 Dan Dakich vs. Tom Izzo Cage Match?
Over the past two weeks, Michigan State fans have been feuding with ESPN color commentator, Dan Dakich, who went full douchebag on twitter saying MSU students were whiners and not smart enough to get into Michigan. So of course, when Dakich called the OSU vs. MSU game on Tuesday, the Izzone gave him hell, chanting "We Hate Dakich!" during free throws. The tweets even got underneath the skin of MSU coach Tom Izzo who blasted Dakich in his post-game press conference,  calling him unprofessional and saying he, "wished he could've been the Izzone leading the chants". All I'm saying is I want a Tom Izzo vs. Dan Dakich cage match to settle this fair and square. I'll put all my money on Mr. March himself, Tom Izzo.
Other Cool Stuff From The Month
Y'all Thought Marcus Keene Was Finished?
After dropping 50 and 41 point games in January some people might have forgotten about CMU guard Marcus Keene. Well… He's not going away anytime soon. Check out his game winner vs. rival WMU. They knew it was coming and he still drilled it.
Dillon Brooks SLAMS All Over UCLA. FILTHY.
Brooks drove in and posterized TWO defenders here. SAVAGE.
Texas Tech's Bench Clowns LSU So Hard
Texas Tech's bench deserves an award for this. Legendary prank. Perfect execution.